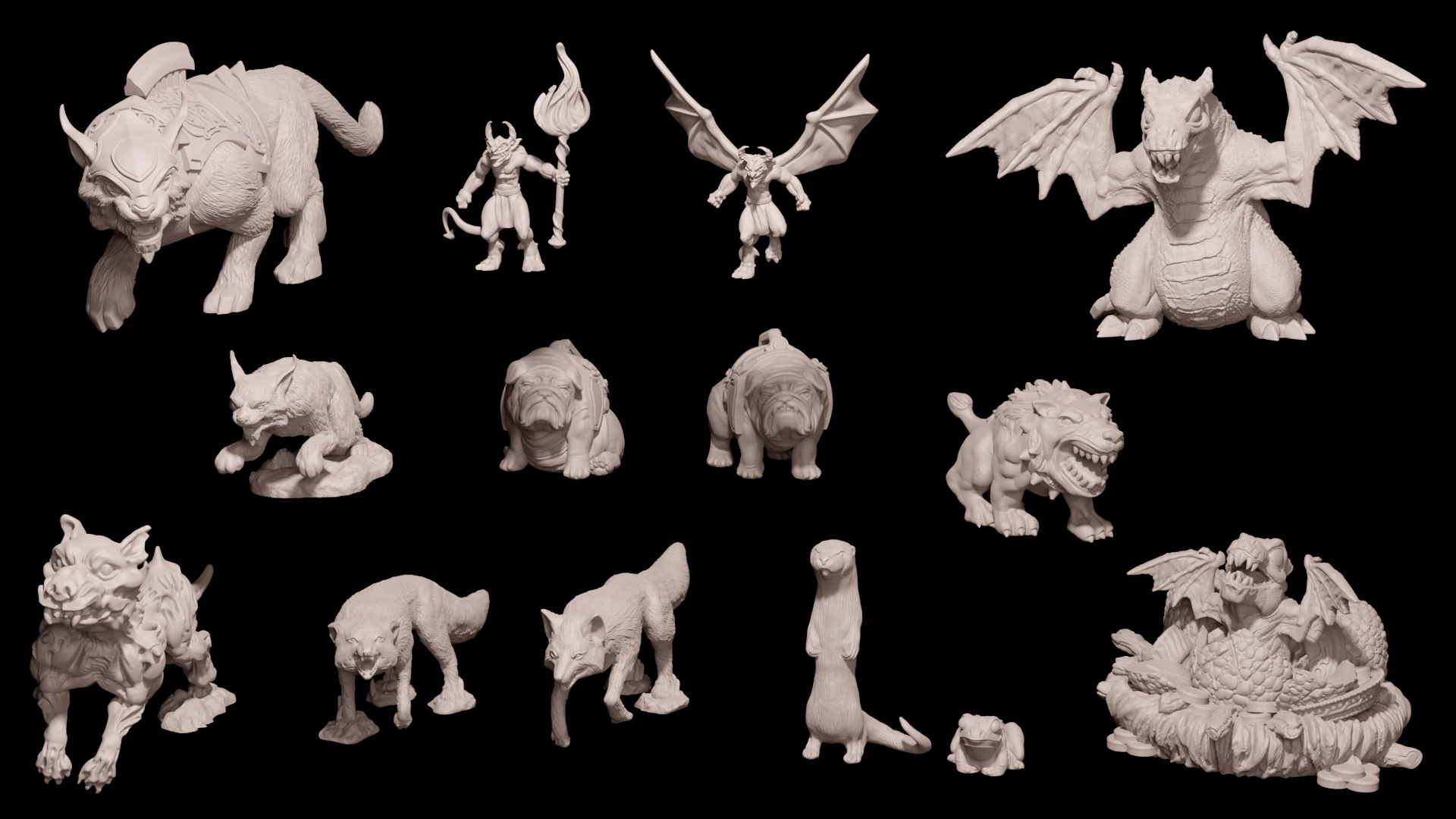 Month 3 Reward
The Pets Pack contains lots of sprue extras that you normally would get on our plastic sprues.
Browse
Month 6
???? Coming Soon
Month 12
???? Coming Soon
Rewards Explained
The Mantic Vault STL Rewards are our way of thanking you for subscribing to our STL Subscription Service.
For every 3 packs you have subscribed to, you'll get instant and immediate access to the corresponding reward pack STLs.
Are these rewards only for consecutive months?
Absolutely not! This doesn't have to be consecutive months. Rewards are given solely on the count of Packs you have access to!
Can I Get access by buying packs after the launch month?
Absolutely! Once you purchase a pack, whether it be for the best value subscription during it's launch month, or afterwards as a one off purchase, this will count towards your rewards. As soon as you meet the number of required months, those reward STLs will become available to you.